A Story About "Walls of The Past"
Jul 24, 2018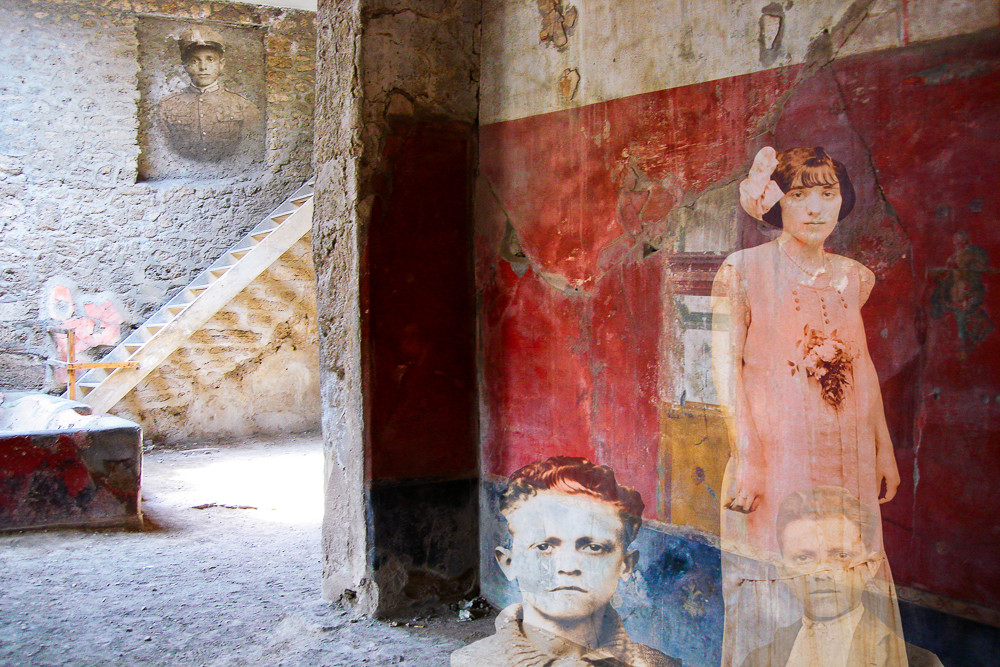 This is one of the first photomontages that I created. It was inspired after finding a shoebox full of old family photos. The ghostly images are all relatives and lived in or near the city of Naples, Italy. On the left, and you may notice some resemblance, this is my Dad at age 13. His brother is on his right and above them are my Aunt and Uncle.
When my wife and I traveled to Italy, we visited Pompeii, which is an ancient city near Naples. The site was very well preserved with frescos still visible on the walls, and plenty of structures and buildings still standing. The background photograph was taken here in Pompeii, which was not very far from where my relatives lived.
I felt the need to create an image that had some personal meaning to me, and one that connected the past with the present. I decided to print this piece on Epson Archival Photographic Canvas and to enlarge it to 20x30. I built a custom solid wood frame and gallery wrapped the canvas around the frame.
Several times a year, I exhibit my work at various galleries and at my home gallery. The first time I presented this piece at one of my shows, it sold! I was ecstatic. Several other images have also sold, and I now limit the original editions to only 25.
The antique photographs were scanned into my computer, and I now use Photoshop for many of my darkroom techniques. Though I will never forget the days of developer and fixer, I have fond memories of watching images appear magically in front of my eyes.
This was my first experience scanning vintage photos to be used in conjunction with pictures of today. I have since scanned many old photographs and have created a whole body of work with them. I have many in different stages of completion and really enjoy creating them.
The experience I had creating "Walls Of The Past" has led me to develop many other ghostly images, and some are a little spooky.
I hope you enjoyed learning a little more about my work and if you live in my local area, you can see my art at The High Hand Art Gallery in Loomis, CA and The Fire & Rain Gallery in Folsom, CA.
Click here if you would like to buy a print of this image